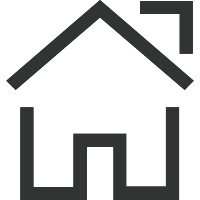 Home
>
News
>
Company dynamics
Motherland, I am proud of you
Time is like water, the sun and the moon are like the shuttle, the 70th anniversary of the founding of New China. After 70 years of development, China has undergone earth-shaking changes, and the old look has changed.
In 2019, China will greet its 70th anniversary with a brand-new attitude, 70 years of thorns and thorns, 70 years of hard work. Today's China is already extraordinary!
The times are progressing and the country is developing. In the past, people wanted to buy things, they needed to go to physical stores, and they had fewer varieties and a single payment method. Nowadays, people can buy all kinds of goods all over the country by simply moving their little fingers at home through the Internet. In the past, road traffic was backward, and the small intestines became wide asphalt roads. High-speed rail and airplanes shortened the distance between cities... The number of changes in 70 years is endless, and our motherland has been completely renewed.
On October 16, 1964, China's first atomic bomb exploded.
On April 24, 1977, China's first artificial satellite "Dongfanghong No. 1" was successfully launched.
From the skyship to the dragon to the sea...
This is the pride of the motherland and the pride of our descendants.
China is a big country with a bridge. Through its own efforts, he is open to the outside world and full of energy. He has begun to drive the rapid development of the world. It is precisely because of the hardships in the past that China has finally understood the summary and self-improvement. Mr. Lu Xun once said: Hope is indifferent and does not matter. This is like the road on the ground; in fact, there is no road on the ground, and there are more people to go, and it will become a road. Courage to explore, seek knowledge, not afraid of hardships and dangers, love this long road, although there is grief but full of feelings of hope. They all say that "a young man is strong and a country is strong, and a young man is progressing, and the country is progressing." In the context of the current prosperity of the motherland, we should be more ambitious, not afraid of the time of muddy roads, just to behave in a clear-cut, to try to run away, to stun the future. .
Come on, to the future! Your front is the sea of stars. Depart, oh now! Your starting point is the era at your feet. Come on, to the future! Awaken the love of sleeping in my heart. Run, don't wait! Looking for spring blossoms... Keeping in mind the party's mission, don't forget to reform the initial heart, as always, squatting forward!